Meditation beads are a great tool to help focus your attention. They provide something tactile to pull you out of a stress state into a more calm and mindful state.  They are a physical way to direct your energy and attention away from the stress of a situation allowing you to reground and refocus. These beads are hand crafted and the stones carefully chosen for the needs of the competitive Irish Dancer.
Sign Up
Zen Rince is excited to be offering one on one Reiki and Meditations Sessions in Dublin April 3, 6, 7 & 8 2020. Enjoy this unique experience to get you in the Winning Mindset for the CLRG Worlds Championship! Not competing at Worlds but would love a session? No problem! All sessions are customized to your individual needs. Feel free to message me with any questions regarding sessions.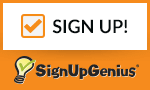 Meditation is like 'mental strength training,' It helps dancers approach dance from a more positive perspective. It allows a dancer realize that there is a way to be calm in a competition setting, and to actually enjoy the experience letting their dancing shine!
1 for $15, 2 for $25, 3 for $35
Hear What Others Are Saying!
Thanks again for being a piece of the puzzle to get these kids to reach their full potential not only in dance but in life! It takes a village and we are so happy to add you to ours.
Reduce stress, increase mental clarity, and attain peak performance in Irish Dance through mindfulness techniques.